A Fond Look Back Over the Years…
On Valentine's Day, 1969, I persuaded my mom to drive my brothers and me in from St. Catharines to hear B.B. King play Massey Hall in Toronto. It was his first Canadian appearance. The Globe & Mail headlined its review of this Valentine's concert with, "He may not be hearts and flowers, baby, but he's straight from the heart." I've been listening to him ever since. This is one of many superb photos my brother Kirk took that night.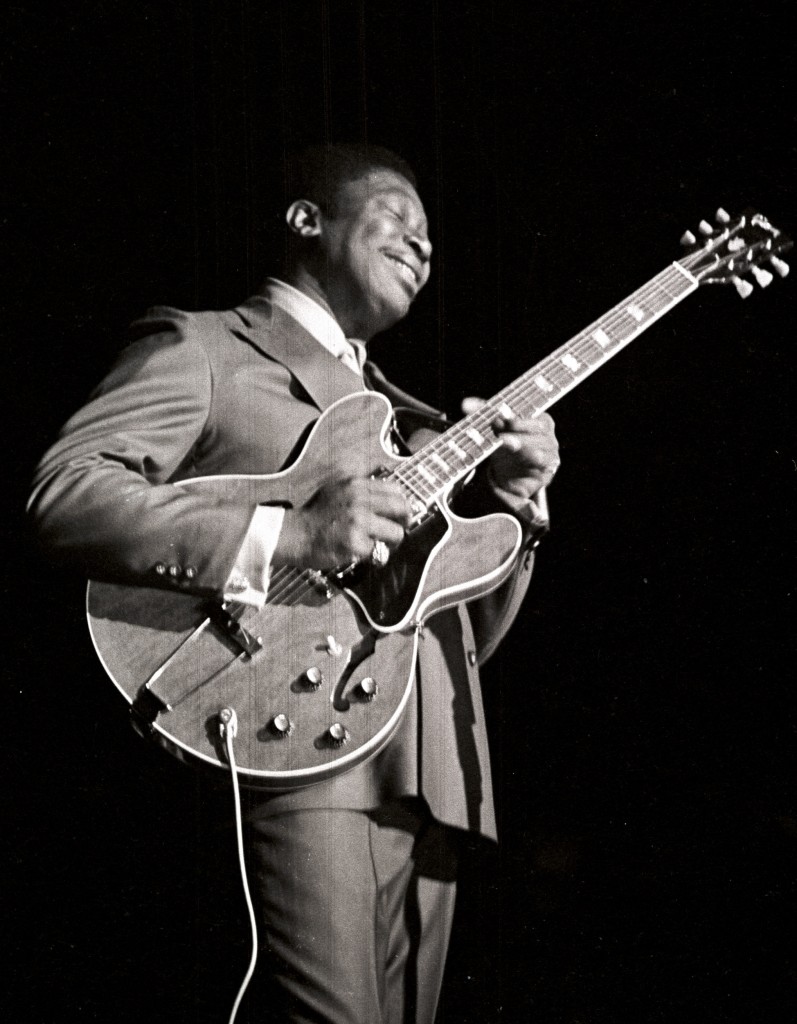 This is the poster from my first concert as principal trumpet of La Scala Orchestra, which seems a lifetime ago. The night of the concert there was a sudden transit strike due to an important football game that of course no one could miss, so I ran 30 minutes through pouring rain (rain + transit strike = no taxis) to the hall, arriving barely in time. Carlo Maria Giulini was supposed to have conducted Pictures at an Exhibition (which has scrumptious trumpet parts) but cancelled because of a negative article about him in the press (!?). His last-minute replacement was Rostropovitch doing Prokofiev 5th Symphony, which was equally fun. (Only a year earlier, at school in Philadelphia, I'd played Richard Strauss's Don Quixote with him and Eugene Ormandy. He pretended to remember me.)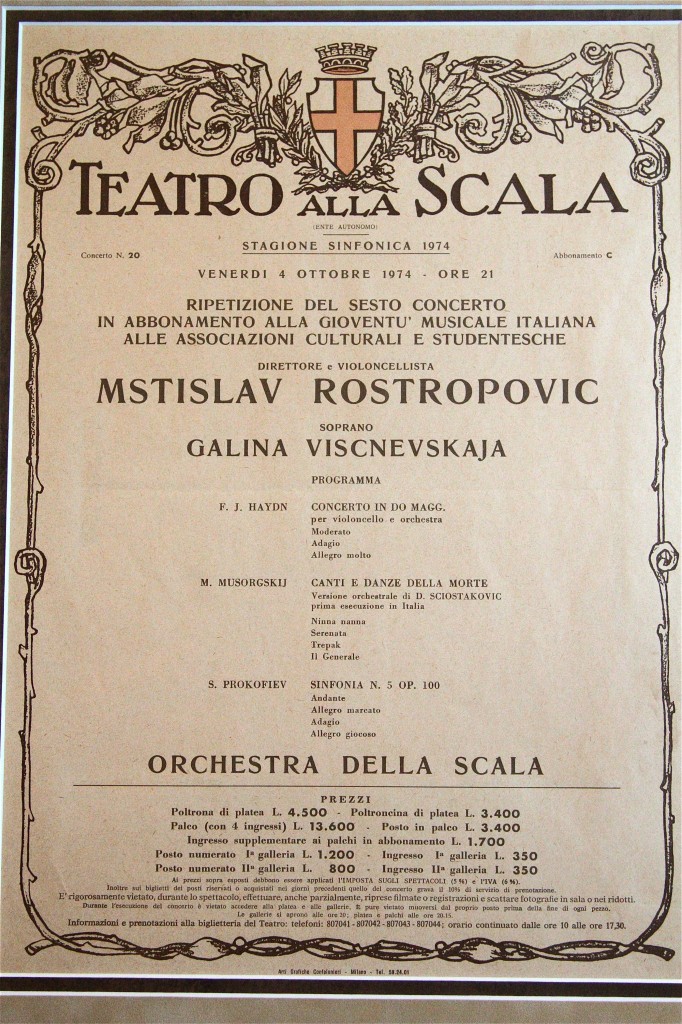 An unforgettable Sunday afternoon in New York City performing with Canadian Brass (we're in white shoes) and the New York Philharmonic Brass at a sold-out Christmas concert in Lincoln Centre. The city became absolutely magical as the sun went down afterwards, with gazillions of glittering Christmas lights lighting up, the doors to restaurants and cathedrals wide open, total strangers greeting each other on the streets and ice skaters doing graceful turns on the rink at Rockefeller Centre. Wow.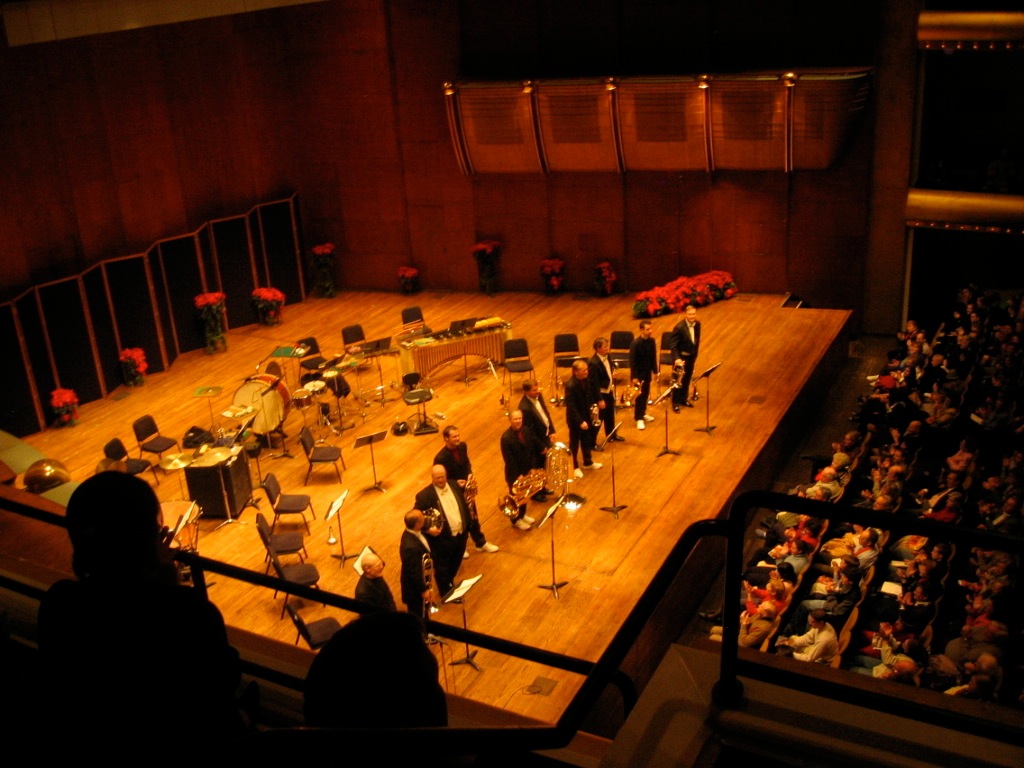 Back in the early 90's I had a bunch of wonderful Canadian music that had been written for me that I wanted to record. To name the album I chose a piece called Opening Day (after Paul Quarrington's text for the singer, about the opening day of fishing season) and for good measure called my (non-existent) company Opening Day too. Lo and behold, a JUNO nomination ensued (Best Classical Composition for Peter Tiefenbach's Three Poems) and artists started to approach me. This amazed me, but I set up Opening Day Recordings' world headquarters down in my basement by the washtubs and released 18 CDs over the next 10 years; eventually I had full North-American distribution with companies like Allegro and Universal.
In Canada, five of these eighteen releases received JUNO Nominations, plus one win, which I'm told is some kind of record. However, I'd become exhausted over the years and my policy of operating as some sort of benevolent collective was a business non-starter. I calculated I was $30,000 out of pocket, without even charging for my time. More worryingly,  the whole music business was changing because of the internet and digital downloads, and that was a challenge I didn't feel up to. Chuck Daellenbach of Canadian Brass loved the company and very generously offered to buy it, but I said, "Chuck, what I really want is for a proper business person to take care of my artists." And he has.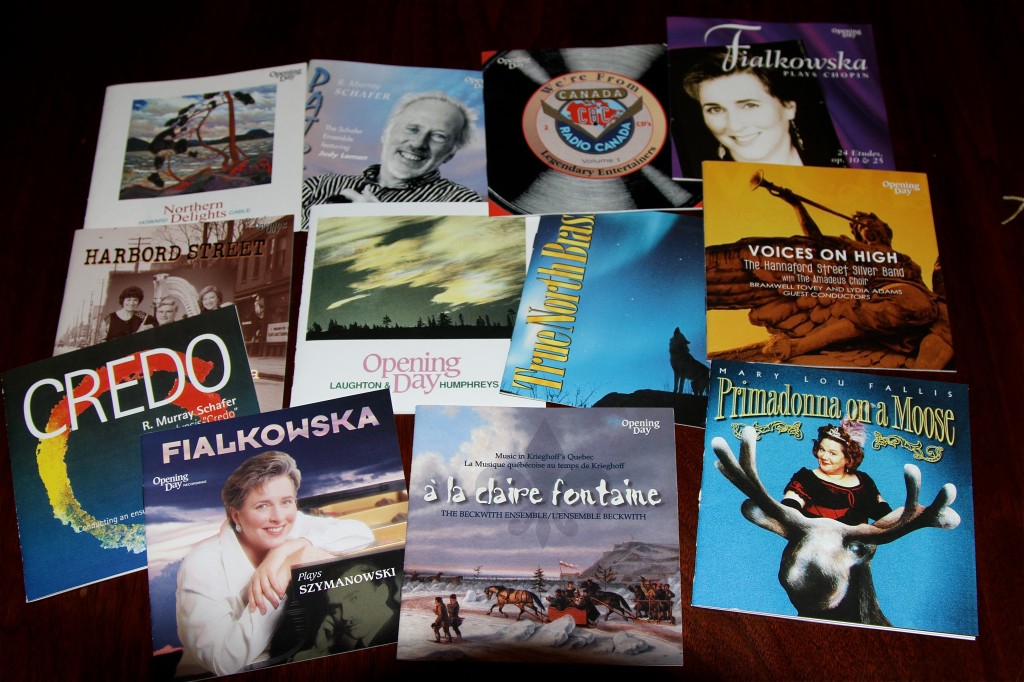 Porkbelly Futures was performing at the Edmonton Folk Festival and our concert was recorded for Holger Peterson's Saturday Night Blues CBC show. I asked guitar ace Amos Garrett (Maria Muldaur/Paul Butterfield, shown in photo) to join us onstage at a workshop, after which I was extremely privileged to be invited to join his band on harmonica at the festival's gala closing party. Great fun, especially as we shared the bill with the stunning West African group Salif Keita, just about the best band I've ever heard in my life.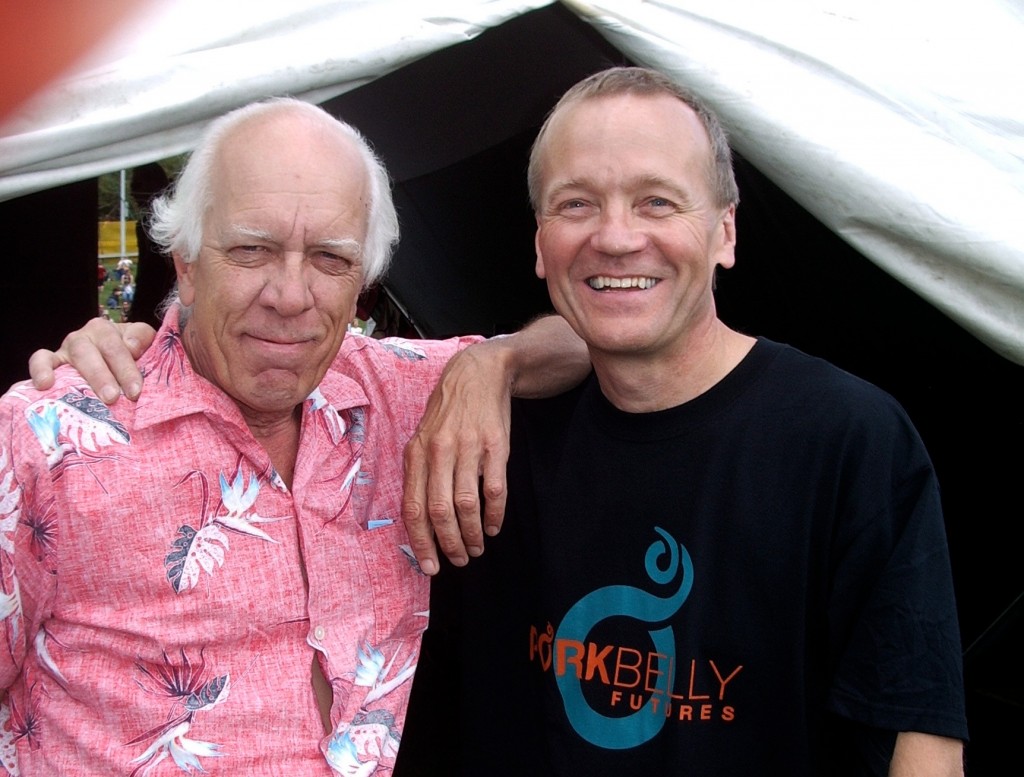 The one and only Ronnie Hawkins laughs it up with Porkbelly Futures. We were initially taken aback and a little nervous to find him prominently seated front row centre when we performed in Peterborough, but it's impossible not to enjoy his presence. Shown from left to right afterwards are Chas Elliott, Rebecca Campbell, Paul Quarrington, "The Hawk," yours truly and Martin Worthy. Also backstage that night was Montreal Canadiens head coach Bob Gainey, which caused great excitement among certain hockey-mad members of the band…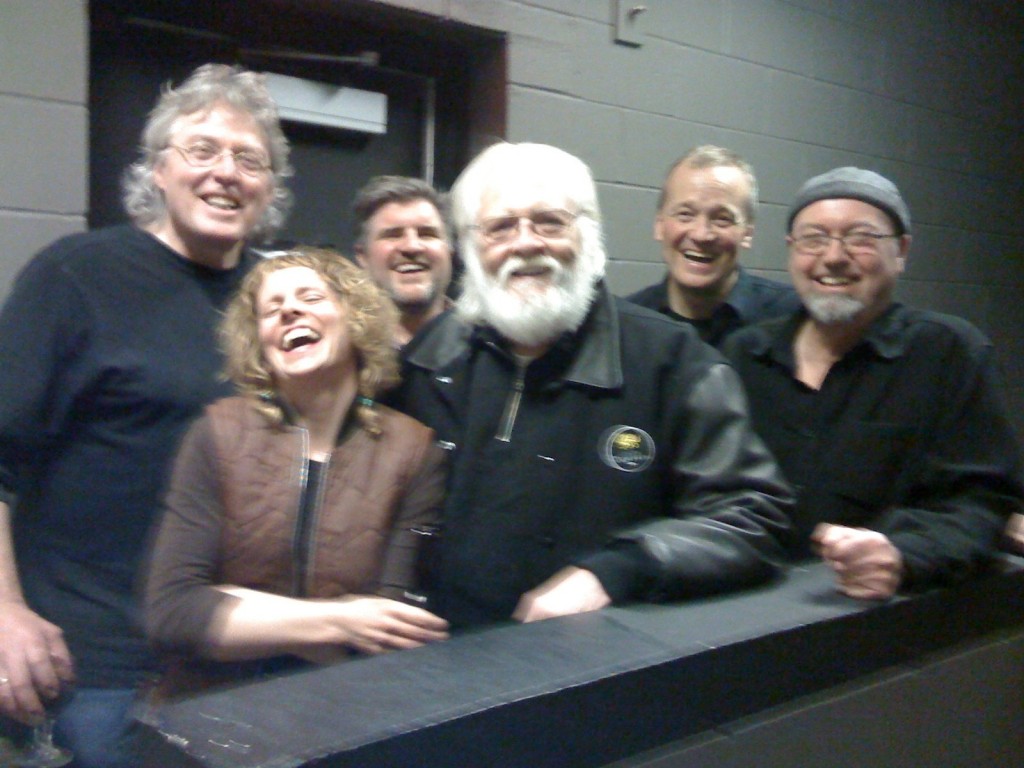 I'm very proud to be both Founder and Artistic Director of The Forest Festival, located in Haliburton Forest and Wildlife Reserve. We have two fabulous venues, one of which features a floating stage on a pristine wilderness lake reserved for our exclusive use. Over the years we've presented artists as diverse as Jim Cuddy and Greg Keelor, Sarah Harmer, Canadian Brass, Nathaniel Dett Chorale, Alan Doyle, Hilario Duran, Whitehorse, Murray McLaughlan, Lighthouse, John McDermott, Patricia O'Callaghan, Bruce Cockburn, Sultans of String, Ken Whiteley, Mary Lou Fallis's 'Primadonna Goes Into The Woods,' Suzie Vinnick, R. Murray Schafer, Manteca, Natalie McMaster, Dan Hill, Russell deCarle, Jane Bunnett, True North Brass, Dave Young Quartet, Anne Lindsay, Measha Brueggergosman, The Shuffle Demons, Angel Forrest and others. Every time I look at this photo (which I took from a canoe) I think that I want to be involved in the festival for a long time to come.